One of the perks of joining a fitness club is to avail of PT services, known as personal trainers or fitness coach. Athletes also have instructors who offer many positive things for fitness and training techniques.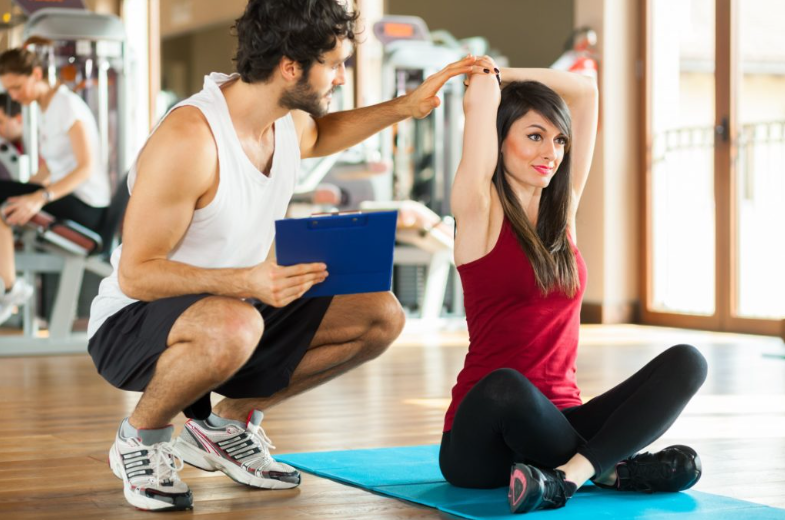 The importance of personal trainers when exercising
You are highly recommended to have a personal trainer for many basic reasons. The following are some of the benefits of having a personal trainer for fitness:
education
Personal trainers know aspects of health, fitness, and how to exercise. This knowledge is essential so that you can properly achieve your training goals. In addition, you can also understand what needs to be done to achieve the goal. Your trainer will surely know what type of exercise you can do to your liking. The explanation will undoubtedly be easier to understand than searching the internet for random information, which will be even more confusing. A personal trainer's knowledge also plays a role in improving your technique and posture while exercising. For example, you will receive instructions on how to lift weights efficiently and technically correctly. Maintaining posture while exercising is very important. Poor posture often leads to injuries.
personalization
Every person is unique and has different needs. As far as fitness goes, everyone's level of performance is different. The fitness coach plays a role in personalizing the type of exercises to be performed. For example, the type of exercise for those recovering from an injury is naturally different from exercise for weight loss. The different types of exercise can also be used as a routine exercise program depending on the purpose.
Reach the goal
Many people aim too high when they first start working out at the gym. Some want to lose weight while building muscle and increasing strength. It requires a long process. People often give up quickly when the process is so long and different than expected.
The role of a personal trainer is not only to help you set realistic goals but also to support you in how to achieve them. The intended goal can be long-term or short-term. As you strive for long-term goals, short-term plans are achieved one by one with the help of a personal trainer.
Efficient
There are usually two types of people in the gym. First, those who spend 10 minutes on the treadmill lift weights for five repetitions. Then it's done. Some people already have a plan when using specific training tools. A personal trainer can help the first type become the second type. Meanwhile, a fitness coach can identify the type of exercise that is good for the second type of person. Thus, exercise is not a waste of time and energy without maximum results.
A personal trainer can also create an exercise plan to increase your fitness and strength levels. You might like the squat exercise. However, it's only sometimes when you go to the gym. Personal trainers offer new types of activities that you will enjoy.
It's not just a matter of exercise. A personal trainer can advise on how to stick to your diet. We know that fitness activities will only be maximized with proper nutrition. A personal trainer will consistently support you in maintaining a healthy lifestyle for the goals you have set.
mentally
It is well known that one way to maintain mental health is through exercise. Physical activity can prevent you from feeling depressed. However, undirected training can also be frustrating. The role of the fitness coach is to keep the motivation to exercise high. In addition, the trainer also plays a role as your support system in terms of fitness. Usually, personal trainers care deeply about their foster children. They'll know when you're feeling low on motivation and will help you.
How to choose a personal fitness coach
Now your opinion of a fitness coach may have changed. However, you must choose something other than a fitness coach. Check out some of the following tips for choosing a personal trainer:
certificate
A professional fitness coach must necessarily have a certificate. Some fitness organizations have various exams to qualify as a trainer. The certificate even has a specialization. High flying hours only sometimes result in a great experience. However, a fitness coach with a personal training certification certainly has a more promising program.
specialization
When you hire a fitness coach, you should already know what type of fitness you want. For example, you want to complete a marathon, so choose a coach who specializes in running sports. To increase strength, weightlifting trainers are the best choice. Choosing a trainer based on their expertise will help you achieve your goal more efficiently. In addition, they also have higher morale because it suits their area.
Reputation
There's nothing wrong with asking other gym members about the reputation of available personal trainers. The reason is that other people's comments are usually real things. The type of reputation to consider is how many people have achieved their goals with a particular PT. The reputation also revolves around the method of the given training. Find out if the personal trainer you're looking for has one hell of a workout. Or does the PT stick to the philosophy of the best process for the best results instead?
stand by
Consistency is the key to fitness success. Therefore, you should choose a trainer who is always on call. It's best to choose a personal trainer with a few foster children. It allows you to focus better on managing your training program.
One consequence of choosing a busy fitness coach is that you will have an inconsistent training schedule. Because your practice will follow the time that belongs to the PT. You've already paid for their services. They should be the ones making time for you.
Costs
Also, consider how much you can afford to pay a personal trainer. Of course, with all the above specifications, the price of a personal coach is relatively high. Just come back to your needs. If you want to do exercises according to the rules, beginner trainers will do it.
personality
Personality is the most important of the many things to consider. Choose a fitness coach with a caring personality.
Such PTs tend to listen to your problems and try to find a solution together. It's another thing if you prefer a military-style trainer. If that motivates you, why not?
Incoming search terms:
Menemukan Masalah Utama Dalam Kinerja picture